Rating
Owner's overall rating

Great accommodation, easy communication with the landlord, very friendly and helpful. Would totally recommend!

Dorinda B.

Krasny byt a veľmi milý majiteľ!

Rebeka T.

Krásné ubytování v centru. Majitel velmi milý a ochotný!

Veronika S.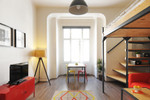 Rated on: 01.07.2021 Length of stay: 3 months
Prenajimatel super clovek,ochotny pomoct,poradit,urcite doporucujem.Byt krasny,cisty,super lokalita v centre mesta,kde to zije :)

Patrícia K.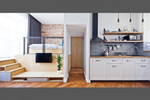 Rated on: 23.04.2021 Length of stay: 29 days
Caring and ready to help in any circumstances, it had been a great experience.
The apartment itself is nice, well located and Cosy.
I highly recommend!

Maël G.

S bydlením jsem byla velmi spokojená, uvedené vybavení odpovídá realitě, byt je krásně a vkusně zařízený. Navíc, co oceňuji, je dobrá lokalita v těsné blízkosti centra Brna. Okna bytu jsou orientovaná do dvora domu, takže v bytě není slyšet ruch z hlavní silnice. Komunikaci a spolupráci s majitelem také nemohu nic vytknout, pan majitel je vstřicný, milý, spolehlivý. Toto bydlení vřele doporučuji.
Lucie S.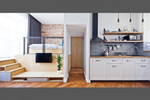 Rated on: 14.02.2021 Length of stay: 27 days
Překrásné bydlení, perfektní a milá domluva s panem majitelem. Doporučujeme na 100%.:)

Zuzana Š.

Apartmán je hezký a velice útulný, k dispozici je vše co potřebujete k pobytu, velmi čistý. Ubytování se nachází v centru Brna, přitom je klid v noci, není slyšet ruch města. Velice milý a nápomocný majitel, komunikace výborná.
Vladimir K.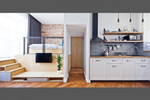 Rated on: 28.12.2020 Length of stay: 1 month
Velmi útulné, jen chybí pračka.
Tomáš Č.
References
No references are available so far