Rating
Owner's overall rating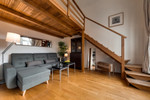 Rated on: 03.11.2020 Length of stay: 2 months
The beds in the flat were covered in urine stains, some blood and maybe even vomit as well. They smelled. I tried to come to an agreement with the landlord and generously offered to split the cost of a new mattress from Ikea because I planned to be there a long time. He refused and brought over two mattresses that were even more stained. The apartment was dirty when I moved in also - I don't think cleaning happens between visits. Also, FYI - during the warmer months, there's a beer garden next door - the live accordion player performs 11 a.m. - 10 p.m. EVERYDAY. Heads up if you're planning on spending time in the apartment.

Allison W.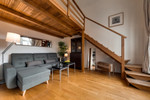 Rated on: 26.08.2020 Length of stay: 14 days
Worst experience in Prague in 3 years. Accordeonist playing non stop everyday from noon till 22pm, which is legal, but hidden in the description! I wonder why they did not send me the address upfront or let me see the place before booking... Good business is based on honesty. And when asking for a cancelation/refund, just impossible, we had to suffer the torture of this place for 2 weeks!!! Not cool

Phil B.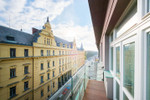 S bydlenim jsme byli s pritelem moc spokojeni. Vse bylo na 100%.

Jana S.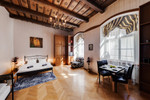 Vše v pořádku, krásný byt a snadná komunikace.

Michal K.
References
No references are available so far