Rating
Owner's overall rating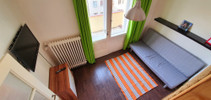 We loved our stay! Great location and comfortable bed and futon. Pavel even brought us a little coffee table to use during our stay. Very communicative and considerate. Highly recommend
Liana A.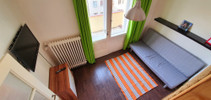 Pavel was very considerate, friendly and cooperative. Everything in the flat was in good working order. Overall, excellent value for money.
Peter P.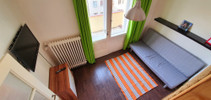 Všechno bylo ok. Doporučeno

Vitalij L.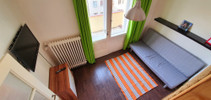 The owner was very kind to us and the communication was perfect. The appartment is very well located, in the center of Prague and close to the public transports. The flat is ok for two persons, we enjoyed our stay (5 months) in it. However, it is old and need some renovations such as in the bathroom.

Soline L.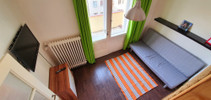 The flat is small and cozy and has a great location! you can walk into the old town and all the sightseeing spots. Metro and tram nearby, as well as shops. The flat is like it appears in the pictures. The furniture has seen a couple of seasons now, but all worked fine and I had no problem with that. Due to the building era, walls are thin and you can hear your neighbours :) but very quiet for sleeping!
Pavel has been very friendly and communication was always prompt and friendly too. Overall - I can definitely recommend!

Christina F.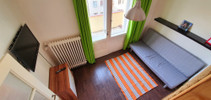 Excellent owner that was helpful and communicative! The apartment had everything we needed in terms of appliances, cleaning products, and other to assist in our stay.

Daniel W.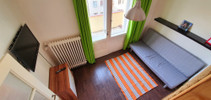 ....
Miloš K.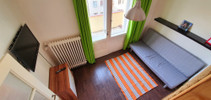 Отличное расположение квартиры, большой открытый балкон, есть все необходимое. Очень доброжелательный хозяин. Все понравилось. Большое спасибо.
Vladilena R.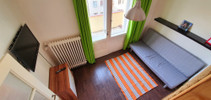 Pavel was very helpful and when ever asked for something he relied very quickly. I lived there for 3.5 months and was very satisfied with it overall

Aleksi S.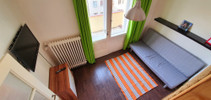 After spending there 4 months i could easily the say that the location of the flat couldn't be better. Exactly above the river, near Tram-Metro station (3 min walk), near 24/7 supermarket. Inside the house is vey cosy and comfortable, although the furnitures are a bit old and broken (I think they need replacement). The bathroom is absolutely perfect and the kitchen as well. With the landlord Pavel we had a top cooperation throughout the rental period. We communicated via WhatsApp. Apart from some renovations in the furnitures the house was 100% perfect.

Theofanis K.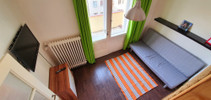 Room is smaller than it looks online, would be great if it shows the area of the flat, other than that it was very nice

Yu C.
References
No references are available so far